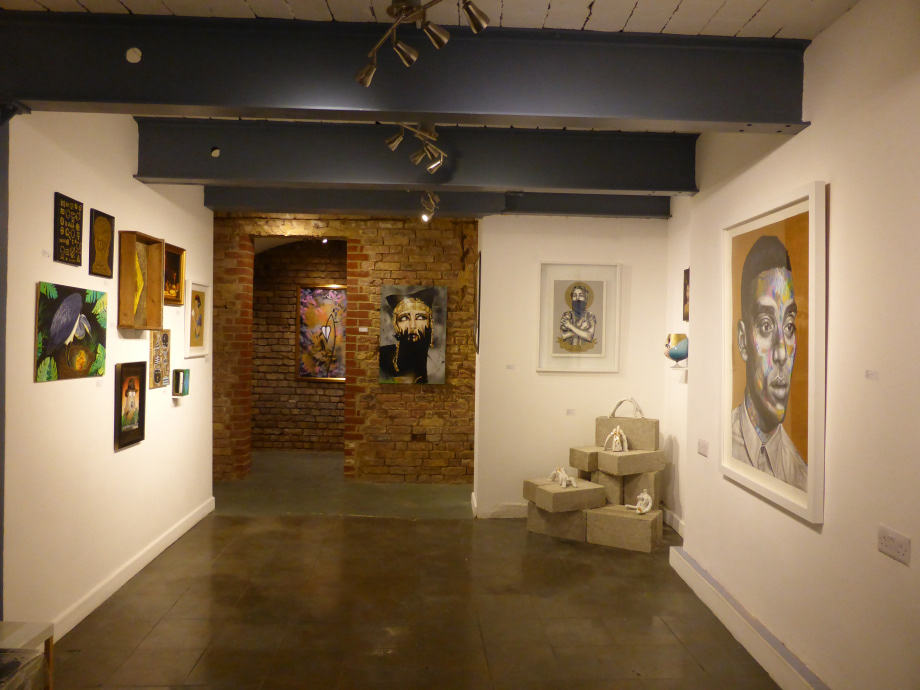 Photo Credit: London Calling Blog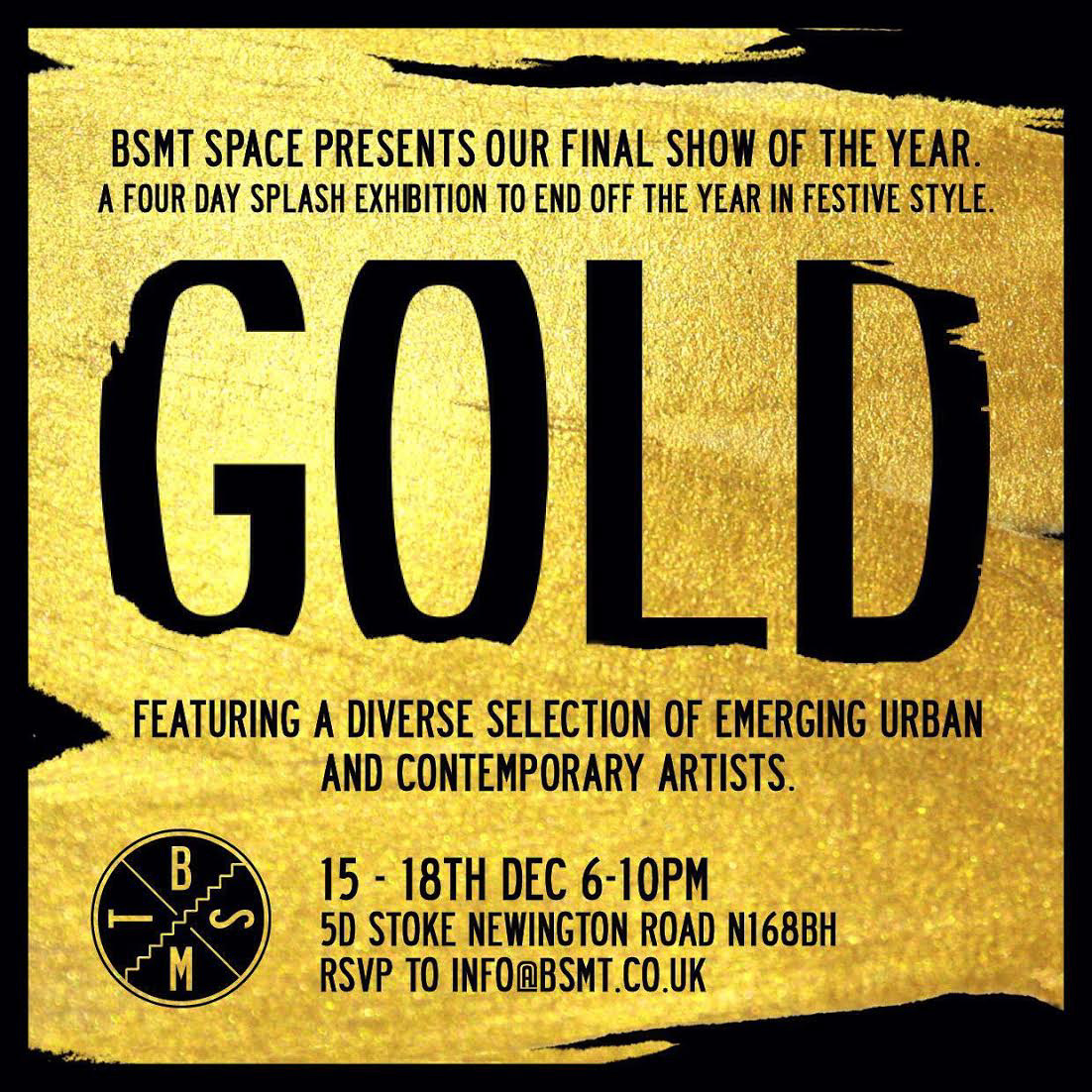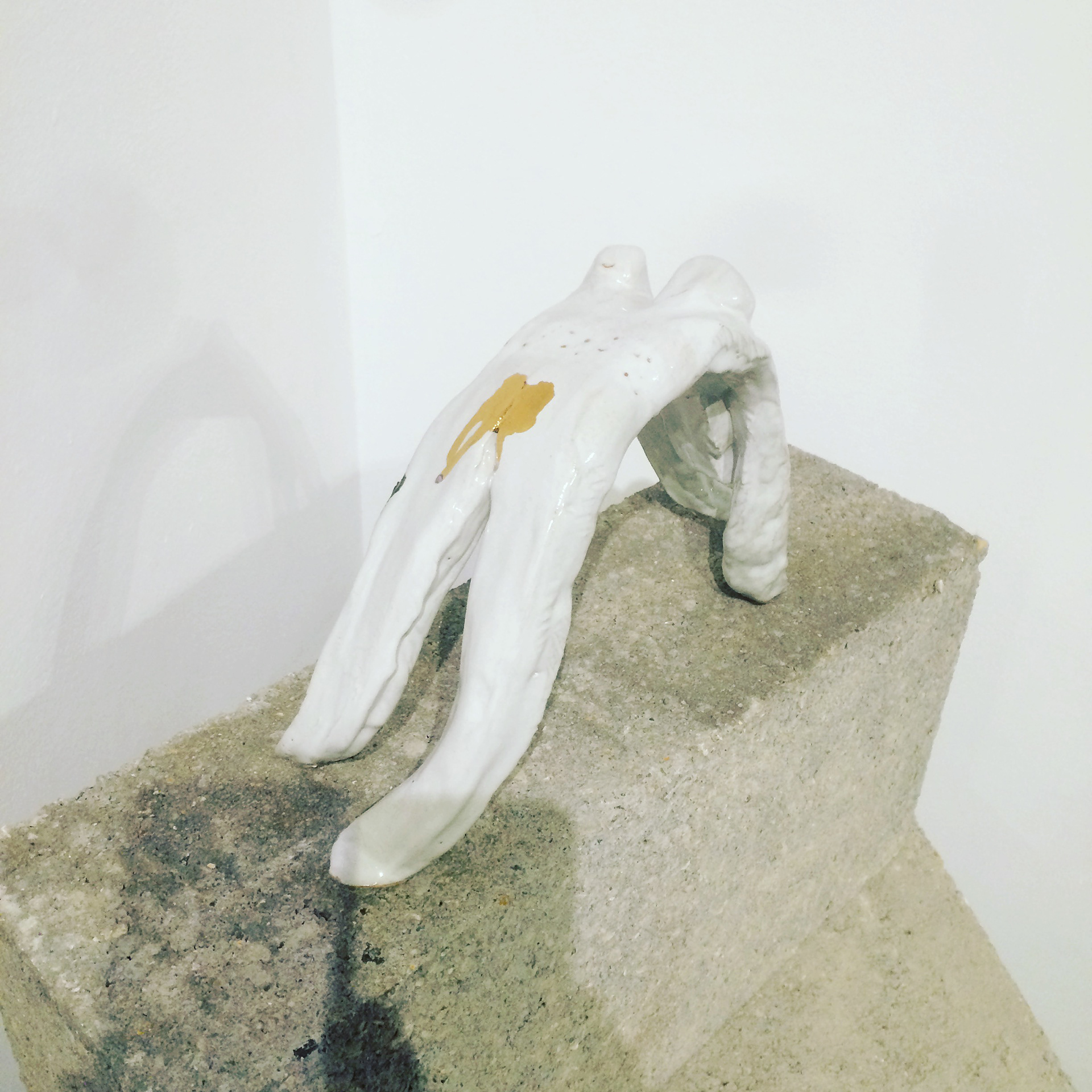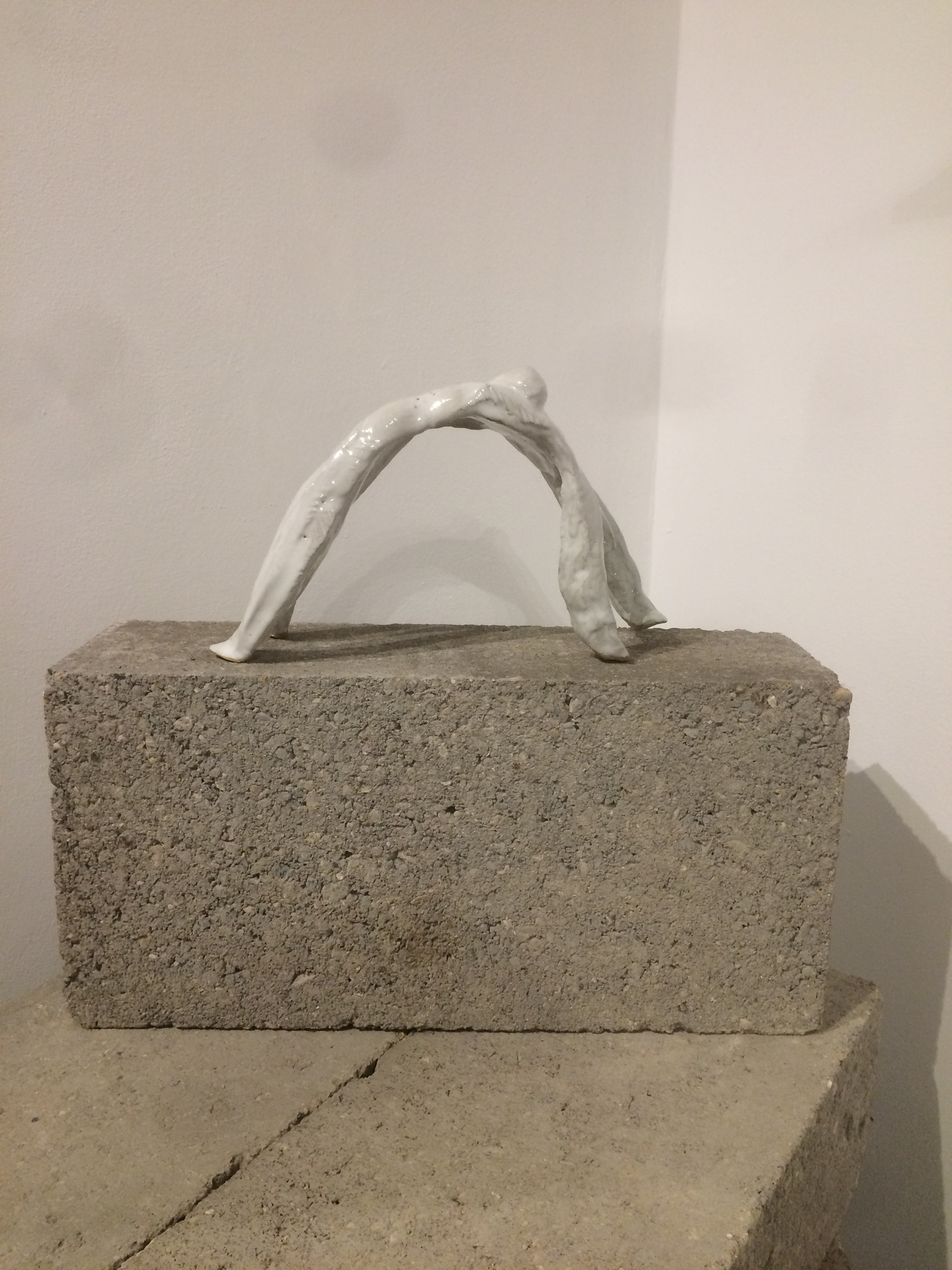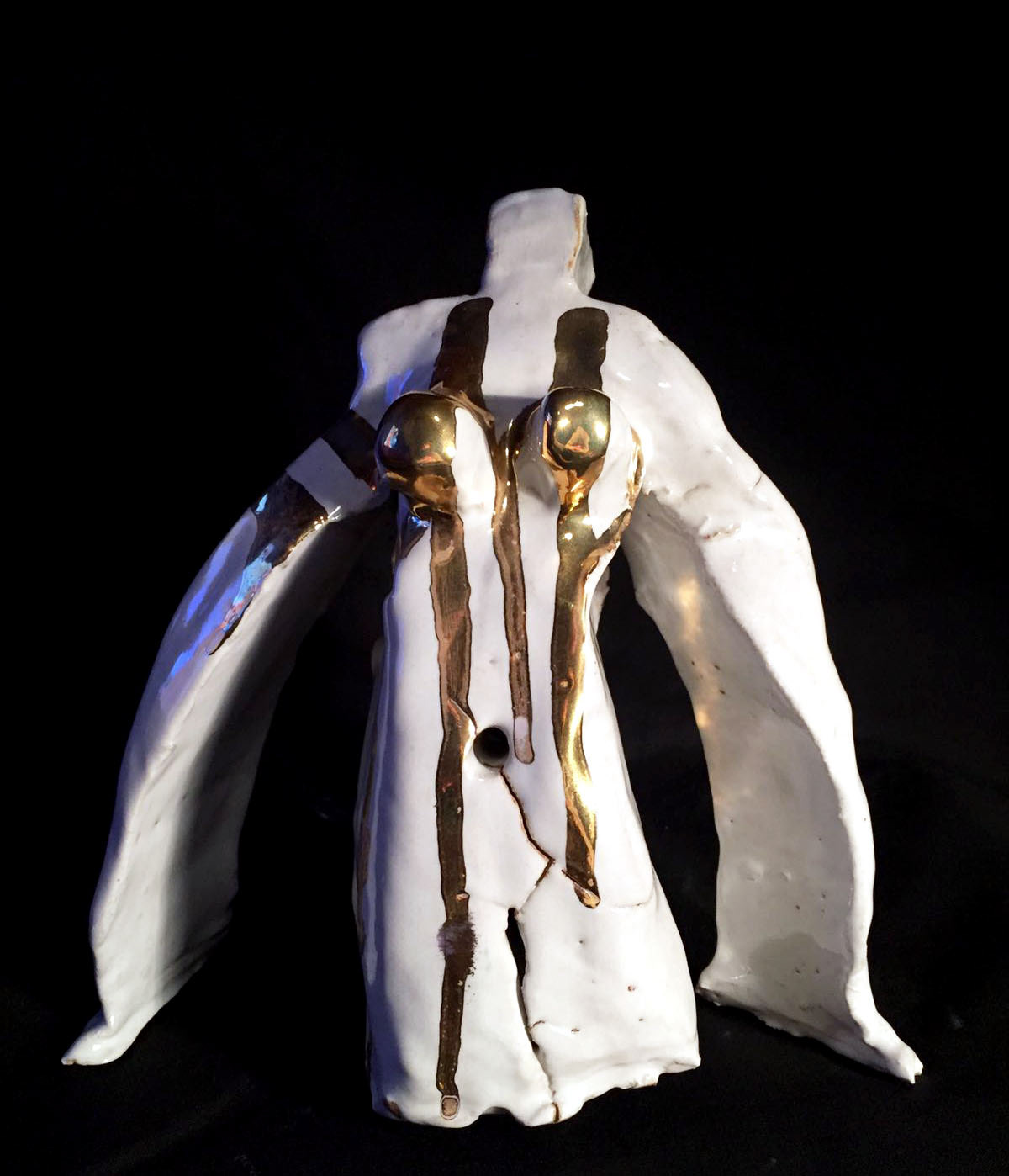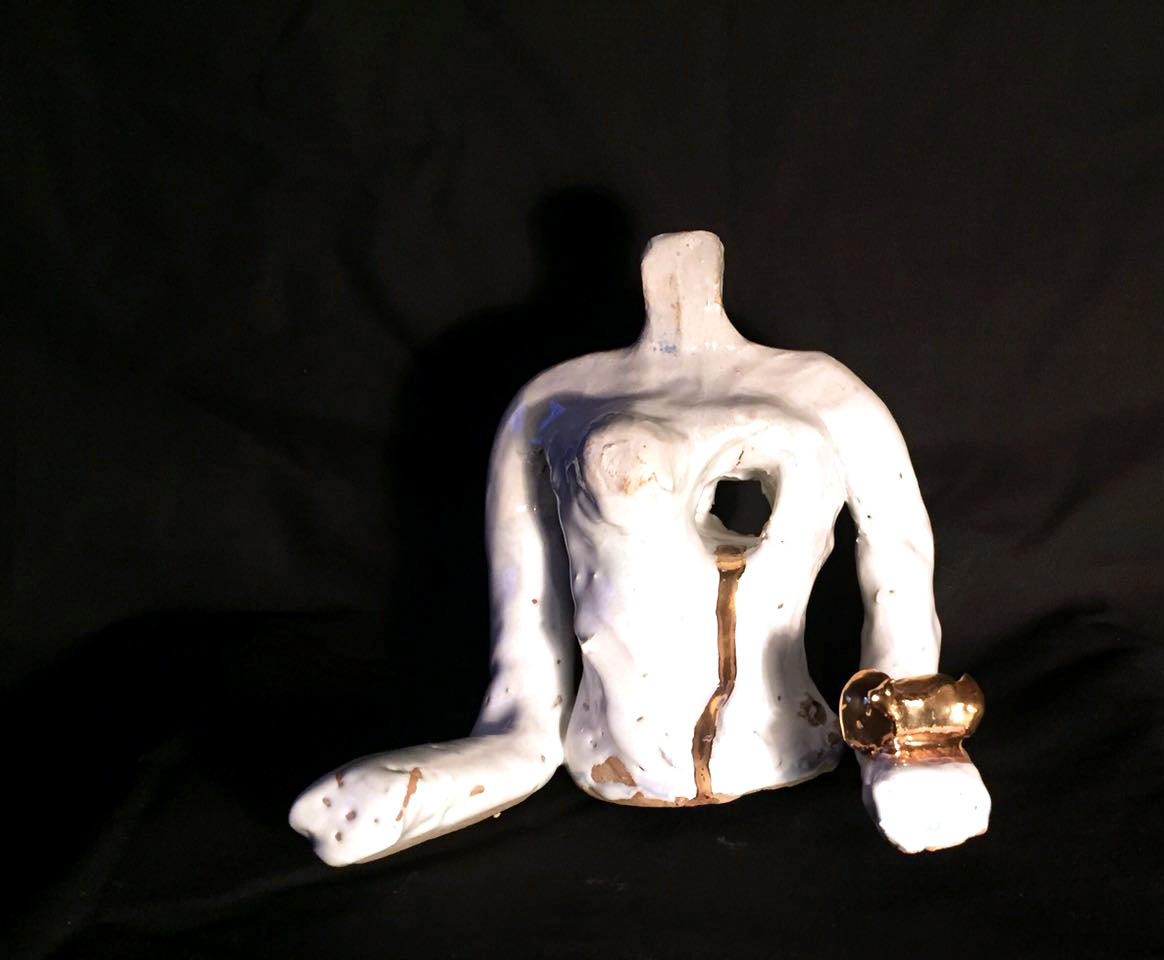 London Calling Blog: 
Well it's with delight that as we present our last exhibition review of 2016 it is back to BSMT Space we take you to, as a gallery in 2016 no one has brought such consistent and diverse shows of such a high standard representing London's Street Art scene . However above all else is the unpretentious attitude that accompanies this gallery and the staff there, somewhere you can go and see fantastic art without being looked down upon or given the immediate hard sale, always a pleasure to visit BSMT Space. So it was no surprise that their latest show 'Gold' with which they gallery sets to close the year presents not only a great array of works – all of which work under the theme of gold and were picked after an open submission policy – but also a great atmosphere to accompany it.
The BSMT Space can be found at 5 Stoke Newington Road and the 'Gold' show runs until 7pm Sunday (today). So if you haven't already, head along to see the great show for yourselves, you won't be disappointed and we here at London Calling Blog eagerly anticipate what this thriving space will bring in 2017 as its portfolio develops.